Hard Drive Benchmarks

Over 15,000 Hard Drives Benchmarked

----Select A Page ----

--- Drive Charts ---
--- Other Information ---



How does your
Hard Drive compare?

Add your HDD to our benchmark charts with

PerformanceTest V9

!

ASUS-JM S41 SSD

Price and performance details for the ASUS-JM S41 SSD can be found below. This is made using thousands of PerformanceTest benchmark results and is updated daily.

The first graph shows the relative performance of the Hard Drive compared to the 10 other common Hard Drives in terms of PassMark Disk Rating.
The 2nd graph shows the value for money, in terms of the Disk Rating per dollar.
ASUS-JM S41 SSD

Average Drive Rating

Drive Size:

15 GB


Other names:

ASUS-JM S41 SSD


Drive First Benchmarked:

2009-03-28


Drive Rating/$Price:

NA

Overall Rank:

6072


Last Price Change:

NA


301



Samples: 1


Search for

ASUS-JM S41 SSD

from the Featured Merchants below: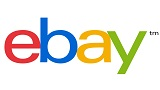 Last 3 Baselines for ASUS-JM S41 SSD



| | |
| --- | --- |
| BL699426 - Oct 21 2016 | 365 |
| BL306124 - Oct 22 2014 | 380 |
| BL039131 - Jan 21 2013 | 360 |
| PassMark Software © 2008-2019 | |