Hard Drive Benchmarks

Over 15,000 Hard Drives Benchmarked

----Select A Page ----

--- Drive Charts ---
--- Other Information ---



How does your
Hard Drive compare?

Add your HDD to our benchmark charts with

PerformanceTest V9

!

CT960BX200SSD1

Price and performance details for the CT960BX200SSD1 can be found below. This is made using thousands of PerformanceTest benchmark results and is updated daily.

The first graph shows the relative performance of the Hard Drive compared to the 10 other common Hard Drives in terms of PassMark Disk Rating.
The 2nd graph shows the value for money, in terms of the Disk Rating per dollar.
CT960BX200SSD1

Average Drive Rating

Drive Size:

894.3 GB


Other names:

CT960BX200SSD1, CT960BX200SSD1 ATA Device


Drive First Benchmarked:

2016-03-20


Drive Rating/$Price:

10.97

Overall Rank:

875


Last Price Change:

$372.48 USD (2019-05-15)


4085



Samples: 44


Search for

CT960BX200SSD1

from the Featured Merchants below: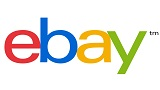 Drive Rating Relative to Top 10 Common Drives



| | |
| --- | --- |
| Samsung SSD 970 EVO 500GB | 21,455 |
| Samsung SSD 960 PRO 512GB | 17,765 |
| Samsung SSD 970 EVO 250GB | 16,110 |
| NVMe Samsung SSD 960 | 15,205 |
| Samsung SSD 960 EVO 500GB | 14,908 |
| Samsung PM961 256GB NVMe | 14,784 |
| Samsung SSD 960 EVO 250GB | 13,524 |
| NVMe Samsung SSD 950 | 12,882 |
| Samsung SSD 950 Pro 256GB NVMe | 10,699 |
| CT960BX200SSD1 | 4,085 |
| PassMark Software © 2008-2019 | |
Pricing History